Went with Mr Toh to Maxwell for food after seeing the physician. Bought my favourite sweet potato balls! But I felt it wasn't that nice now though.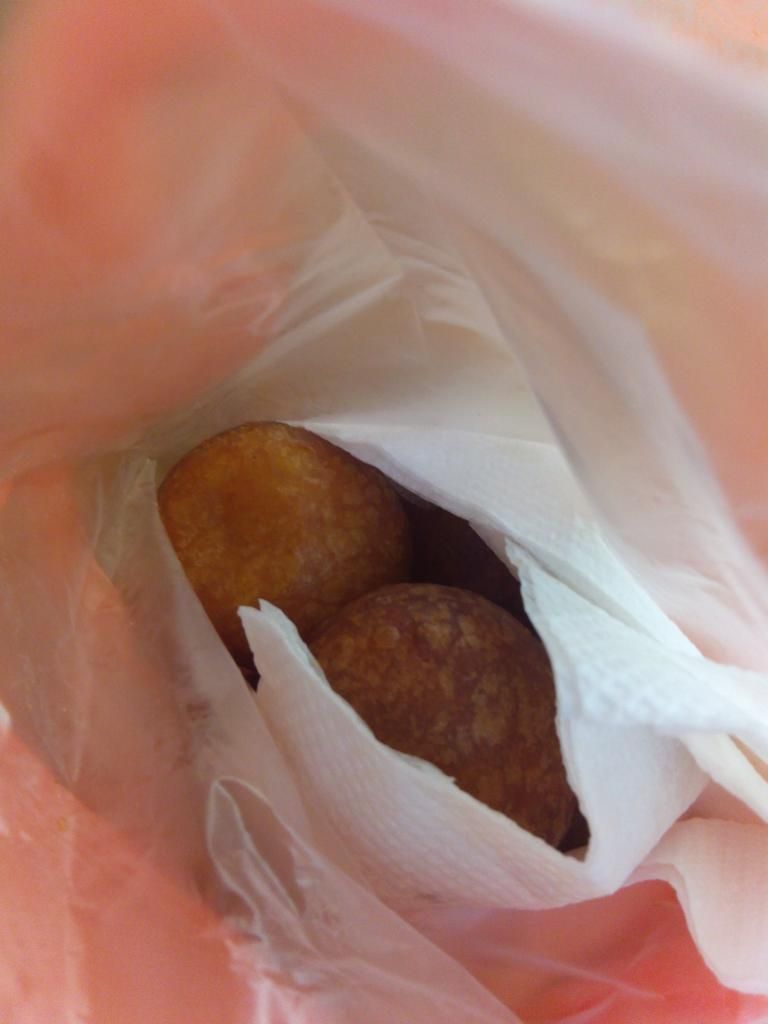 Neck's feeling kinda better now but Mr Toh's thumb still hurts. Think we'll try another physician at Bedok Reservoir.
Tried out the Thai Charcoal BBQ at Simon Road and was quite disappointed..the meats were in tiny pieces and the damn grill was so small. T_T Mr Toh's hand was cramping by the end of the meal. Next time we shall go try Mookata instead.
We spent $53 for a set meal for 2 pax and 2 drinks. Not worth it.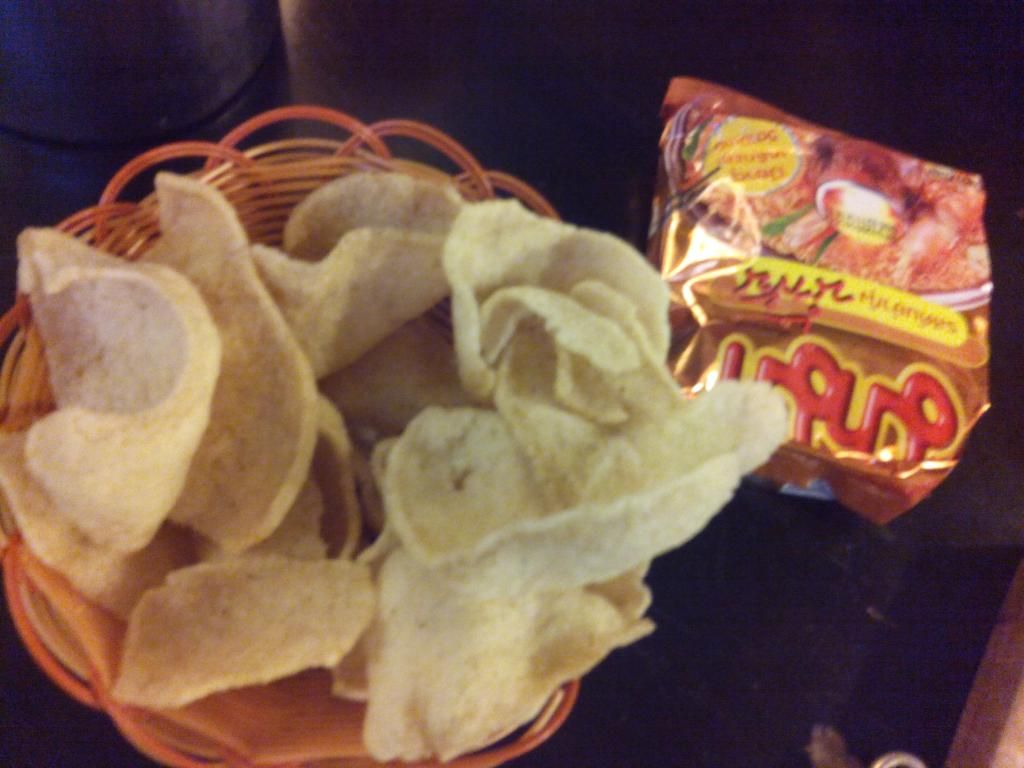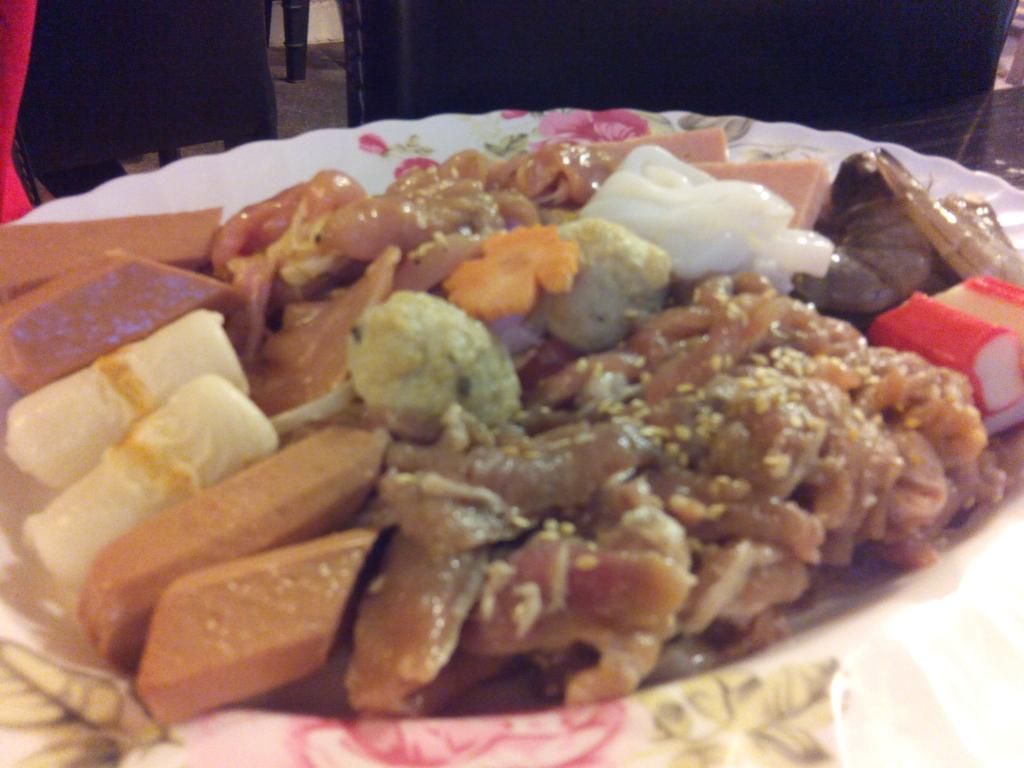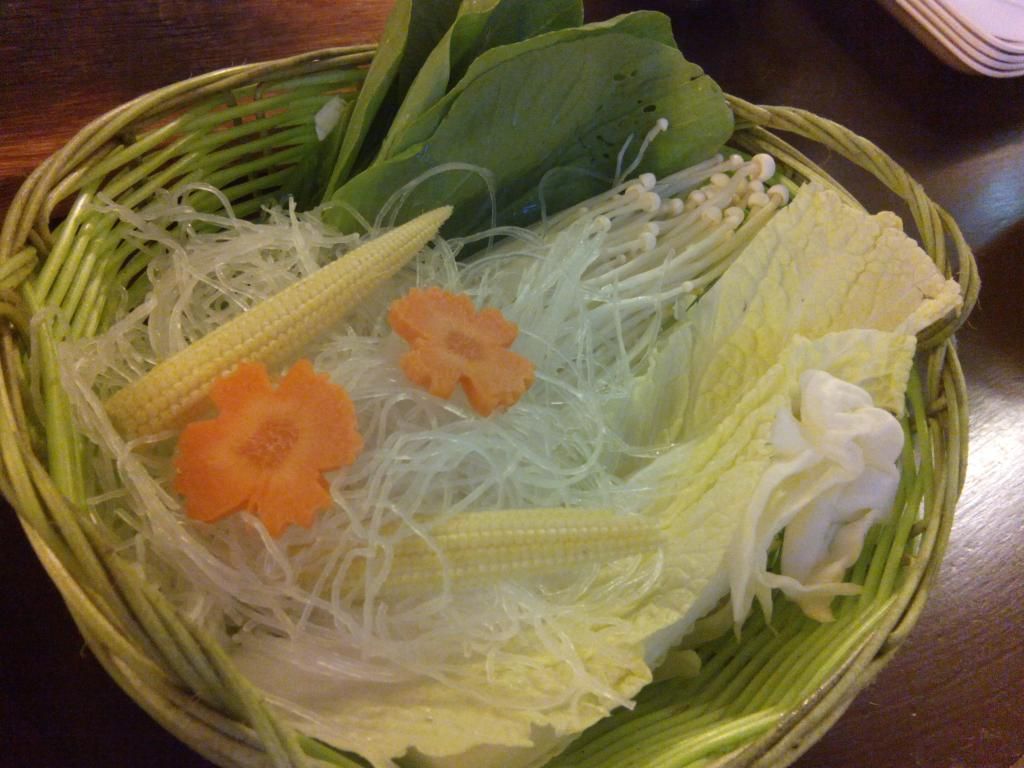 After praying for 7th month, Mr Toh, Mummy, Huiyi and I went for dim sum supper! 126 again!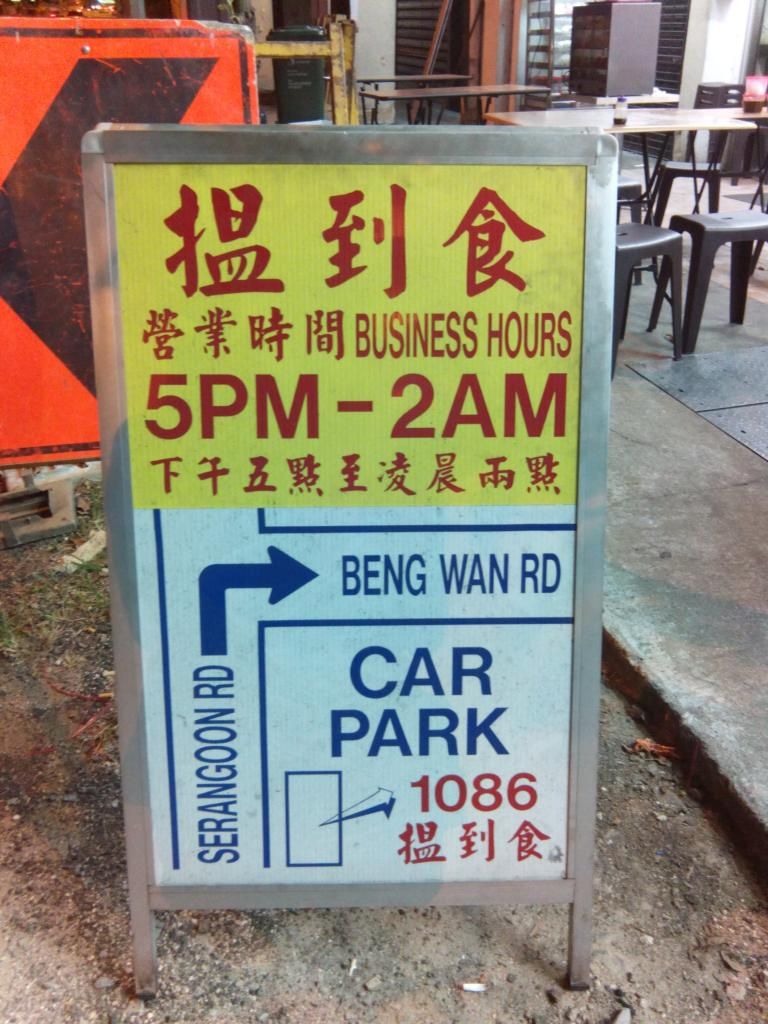 Mr Toh was off on Mon (28/07)! Yay!
Went to my sister-in-law's place for Hari Raya~ After we left, we headed to Best Denki Bishan to check out vacuum cleaners. Time to change a new one as the hand-me-down we got from Dad was very old and having some problems already.
While browsing, Mr Toh saw this robot vacuum from Samsung but it didn't really catch our eye.
Then he saw this new one from LG. Costs $1099. O.O And he was asking me if I wanted it. He was thinking of buying it for me to lighten my household chores load. =) Super sweet of him.
After we came back, Mr Toh changed the light in our room.
New room light.
Bought from Elias Mall for $70+ I think. Has a purple rim and 3 lighting modes. Quite cool.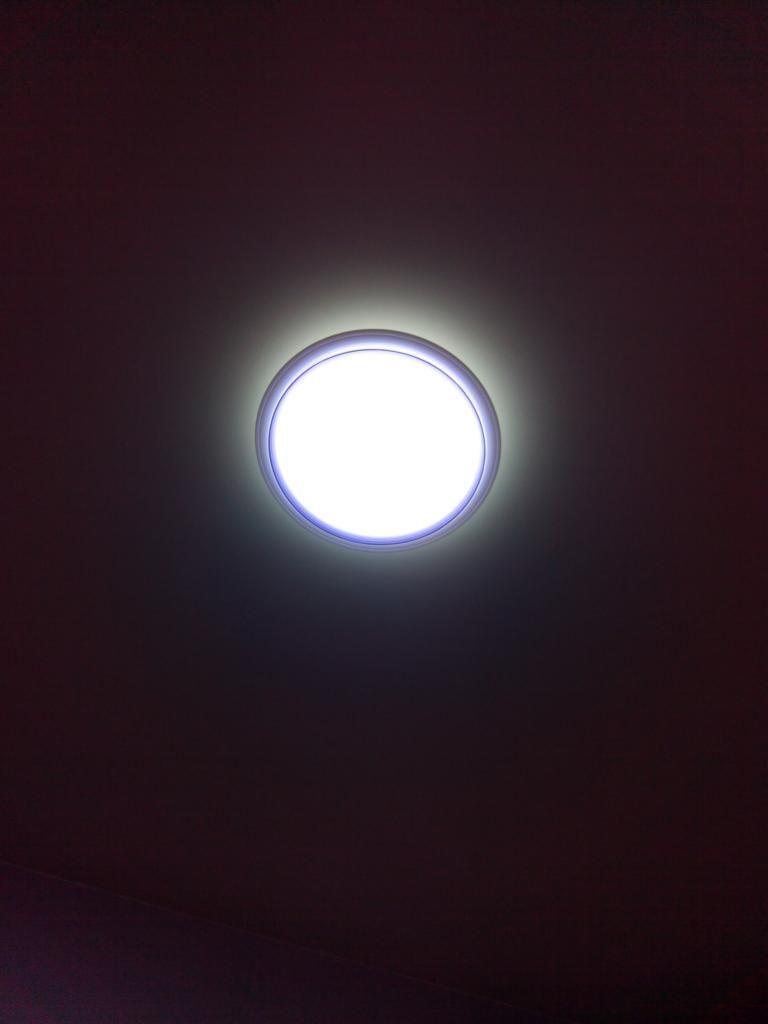 Then we played around with our new toy. Hehe.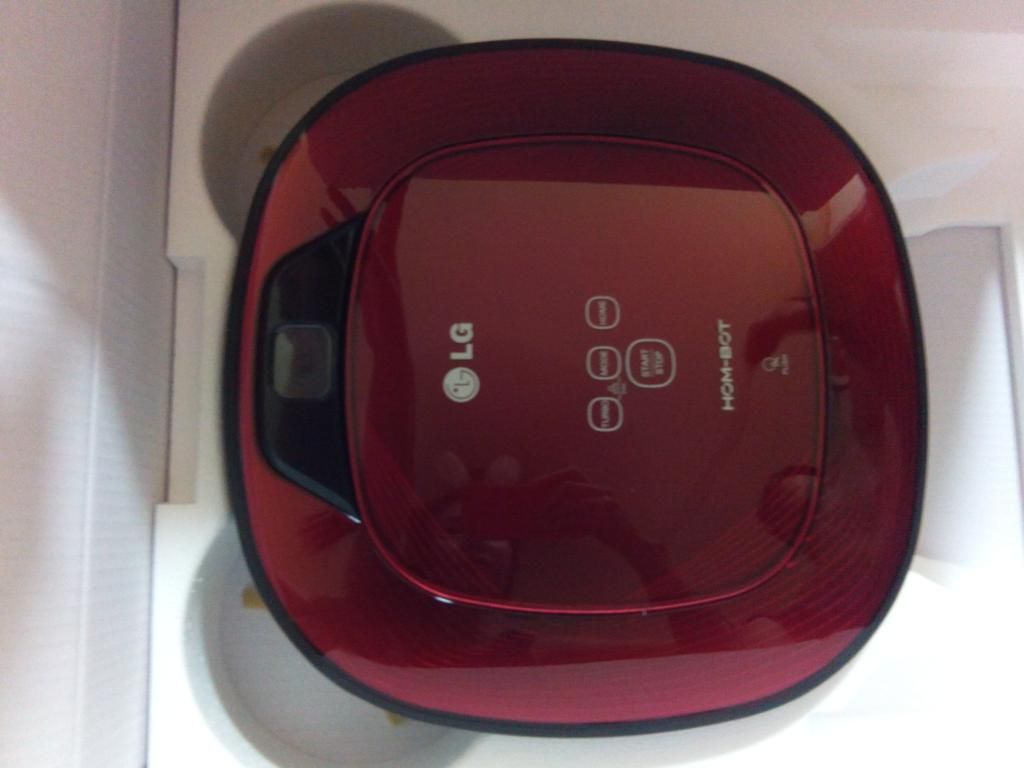 He says this is my new maid.
Only can vacum though. LOL. Better than nothing, I guess.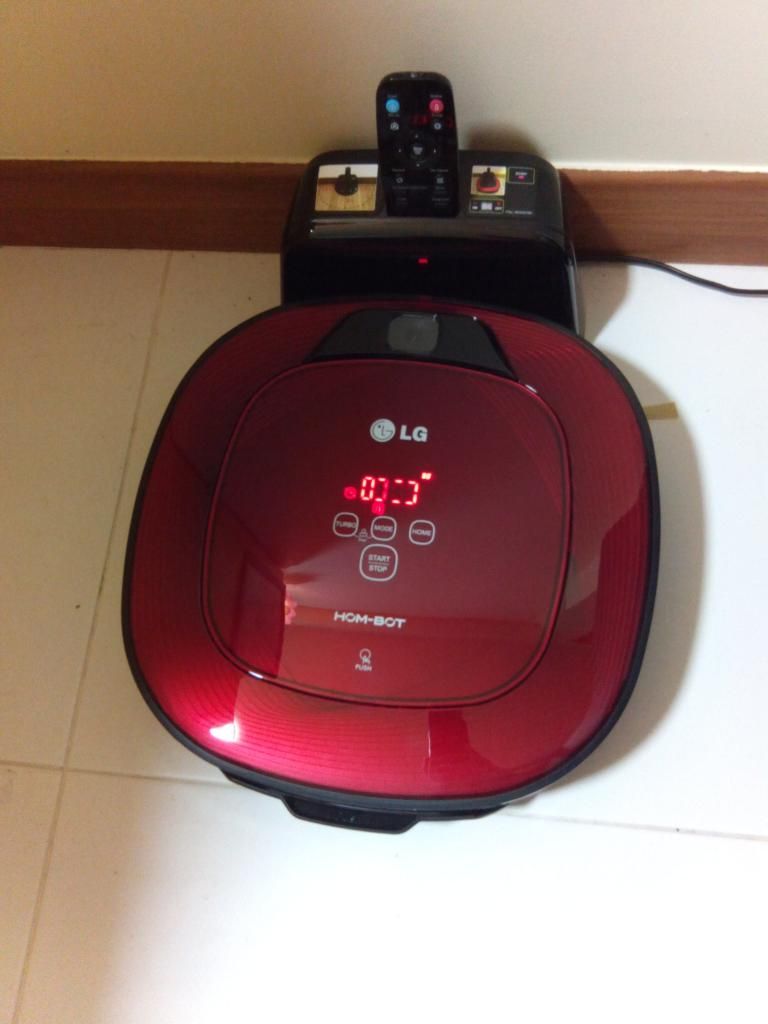 Been 4 days now. Besides getting stuck at the cables in our study room, it works well! We set the timer for 2pm and it will vacuum the whole house everyday for an hour plus and go 'home' itself after that. Haha! Super cute.
Met Mr Toh at Nex yesterday (31/7) after his driving lesson and my work.
Bought tickets for Guardians of the Galaxy and had something to eat at Ichiban while waiting.

[Source]
After stealing a mysterious orb in the far reaches of outer space, Peter Quill, a half human/half alien is now the main target of a manhunt led by the villain known as Ronan the Accuser. To help fight Ronan and his team and save the galaxy from his power, Quill creates a team known as the 'Guardians of the Galaxy' to save the world.
[Source]
I have never heard of the Guardians of the Galaxy before but I really enjoyed this movie! I thought that Chris Pratt was great for this role, so funny when he sings and dances. I can't remember where I've seen him before though. I loved all the characters though, especially Groot! He's awesome. Really funny dialogue and very nice effects too.